Les meilleurs soins pour votre peau.
Ingenius formulas conceived by and for Cultiv.
Ingenius formulas conceived by and for Cultiv.
It is time to discover these local gem filled with powerfull active ingredients.
French local gems, filled with powerfull active ingredients.
100% satisfied 
Sicé Reine - 32 years old - Dry skin
08/12/2020
My favorite moisturiser
I'm fond of vegan products, I had so many face-cream in my bathroom. But since I discovered Cultiv's moisturiser, I'll only stick to this one !

The texture is amazing and my skin feels smoother and plumper.
Marine - 32 years old - Sensitive skin
18/10/2020
A delightful discovery
I was so surprised of how my skin imprive during and after my "in" routine.

This blackcurrant flavoured gummies renewed my skin ! It is stronger, healthier and clearer skin than before. 
Isabelle - 33 years old - Combination skin
10/01/2021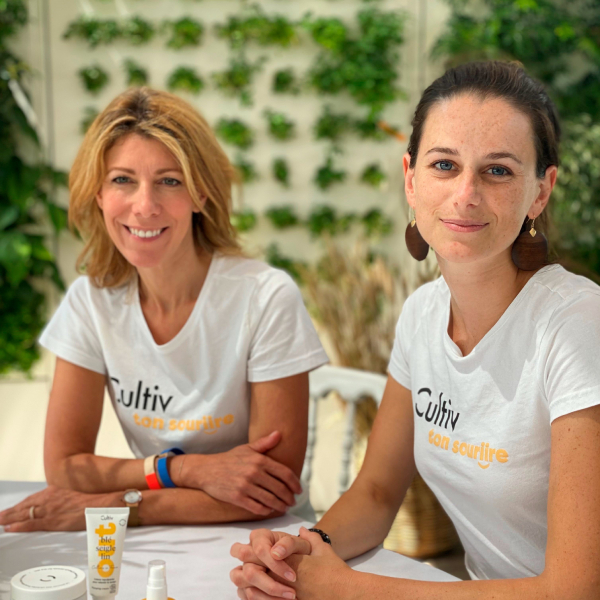 Les racines de Cultiv
Nous sommes issues des coopératives agricoles françaises et il y a 4ans, nous avons découvert que nos cultures agricoles renfermaient des actifs aux bénéfices exceptionnels pour la peau.

Nous avons alors souhaité les valoriser dans des soins ultra sains, très sensoriels et aussi efficaces que les meilleurs produits du marché. C'est pourquoi nos cosmétiques contiennent de l'épinard bio de Moselle ou de la betterave bio des Charente.

Parce que oui, réconcilier bio et efficacité est possible lorsque la science est mise au service de la naturalité.
La preuve par Cultiv
Laure-Anne et Lauren




Une très belle marque qui nous fait redécouvrir les cultures françaises agricoles dans des soins d'exception, accessibles à toutes.
Vogue
Se sentir bien dans sa peau, ça se cultiv.